Vancouver, Washington
The Confluence Project, National Park Service, City Of Vancouver And Washington State Department Of Transportation
Vancouver Land Bridge
The Vancouver Land Bridge reconnects historic Fort Vancouver to the city's Columbia River waterfront and helps restore the natural landscape continuum from upland prairie to river edge.
Bellevue, Washington
City of Bellevue, Department of Parks and Recreation
Mercer Slough Nature Park
Jones & Jones prepared the master plan for Mercer Slough Nature Park. Within the constraints of a sensitive wetland habitat, it outlined opportunities for educational, interpretive, and passive recreational uses, including trails and interpretive viewpoints.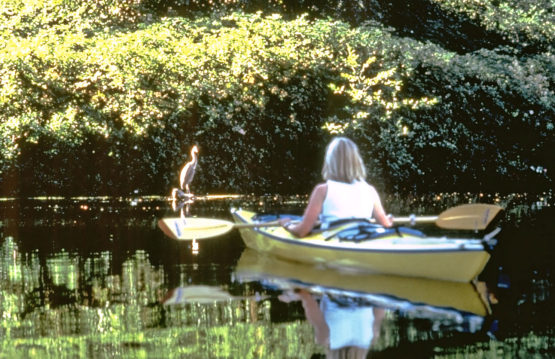 Seattle to Cle Elum, Washington
Mountains to Sound Greenway Trust
Greenway Plan
Planning for the Mountains to Sound Greenway helped create a scenic greenway corridor, from the shores of Puget Sound, across Lake Washington, and over the Cascade Mountains to the Ponderosa Forests and Prairies of Eastern Washington.
This broad corridor connects State Parks, National Forest Areas, Wilderness Areas, The Cedar River Watershed, The Middle Fork Snoqualmie River Valley, privately owned timber land and municipalities – preserving multi-purpose scenic and working landscapes and providing recreational access for future generations.
Top two photos courtesy of Mountains to Sound Greenway Trust
Cedar Falls, Washington
Seattle Public Utilities, Watershed Management Division
Cedar River Watershed Education Center
Located at the edge of the pristine, 90,000-acre Cedar River Watershed preserve, this unique complex is dedicated to educating greater Seattle residents about the principal source of their drinking water—the Cedar River.
Gainesville, Florida
Gainesville Regional Utilities and the City of Gainesville
Sweetwater Park and Paynes Prairie Restoration
The 125-acre Sweetwater Branch constructed wetlands purify treated City wastewater for release to Paynes Prairie in order to aid the restoration of its natural hydrology and ecosystems. Jones & Jones designed the park's educational centers, viewing infrastructure and facilities, and interpretive material depicting the restoration processes at work.
Phase I construction opened in 2015.
Aerial photo courtesy of Aero Photo and Wharton-Smith, Inc.